ERP MONITORING
MAAS SERVICES (MONITORING AS A SERVICE) – WE MONITOR YOUR BEA GOLD ERP SERVERS, YOUR NETWORK AND COMPONENTS!
Get the right information to the right people, secure, reliable and in realtime!
BDC operates according to clear an important thought and philosophy:
'Prevention is better than curing!'.
This philosophy emphasizes in our management in which we operate proactively. We make use of a "continuous active" monitor system. Your Bea Gold ERP servers and network are monitored over a secure connection from our NOC (Network Operations Centre) 24/7.
What we monitor on your network and server(s) and is this safe?
A "silent agent" will be installed and configured on your server(s) which, amongst other things, monitors the following features on your server:
Status of your server hardware such as:
hard disks, memory, processor(s), controllers, interfaces, network adapters, power supplies, fans, etc.
Status of your server software:
processes and services, updates and patches, data consistency, backup processes, user profiles, antivirus protection and much more!
Status of your network:
performance, security, latency, jitter, bandwidth load, accessibility, peak and overload, etc.
The connection between our NOC, your network and the Bea Gold ERP server(s) is protected. Our monitoring application measurs only your hard and software status and does not have access to your company or user information, data and other sensitive information. We work strictly according to the valid legal privacy requirements.
IDENTIFY AND FIX PROBLEMS IN GOOD TIME!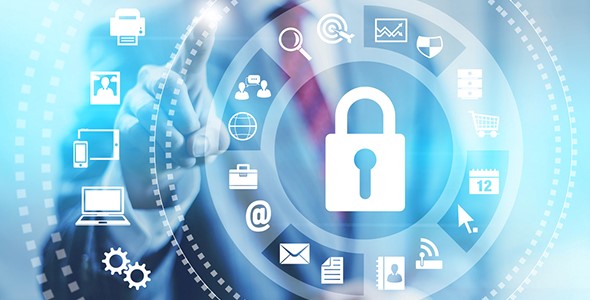 The traditional IT services is often based on the "break-fix model" where an IT company only comes into action when a problem already occurred. With our proactive management, however, it is possible to work preventively. Problems can be foreseen and on distance prevented. In this way, many problems can be detected and corrected in advance. The result of this approach is particularly optimal stable system, less nuisance for users and less calamities.
We can offer you the following support services:
1. ALERTING & DAILY STATUS ONLY.
With this we send instant alarm notifications from your network and server(s) to your system administrator. Your system management can take action to the alarm status of your network and server(s) to fix it. Your system administrator receives daily a status report of your network and server(s).
2. PHONE SUPPORT.
You or your system manager can after receiving an alert message contact our technicians by telephone and get assistance to fix the alarm status of your network or server(s).
3. REMOTE SUPPORT BY BEA SOLUTIONS SUPPORTED SERVICES AND HARDWARE.
You or your System Manager can after receiving of an alert message contact us and then obtain remote support using TeamViewer, among others. Our technician will (along with your administrative tools) remotely fix the alarm status. If you do not have a system administrator or you yourself does not have the necessary technical knowledge? Then we solve your remote alarm status for you and send you a notification when the alarm status is resolved. For this a direct secure access to your server is necessary.
4. SUPPORT BY BEA SOLUTIONS IT PARTNER ON LOCATION.
When you or your system administrator can not fix the alarm status on your system? Our technicians can not solve it remotely? In these cases we offer you our support on site!
In this, we have three options:
You will contact us directly and we will make an appointment for you with a technician at your location.
During the remote support, it becomes clear that the problem cannot be remedied, in consultation with you or your system administrator, we will send a technician to your location directly to fix the alarm status.
We will send you, after having informed you about the alarm status by telephone, a technician as soon as possible at your location to solve the problem.
Know more? Specially for these kind of issues we would like to bring you in contact with our technical consultants.